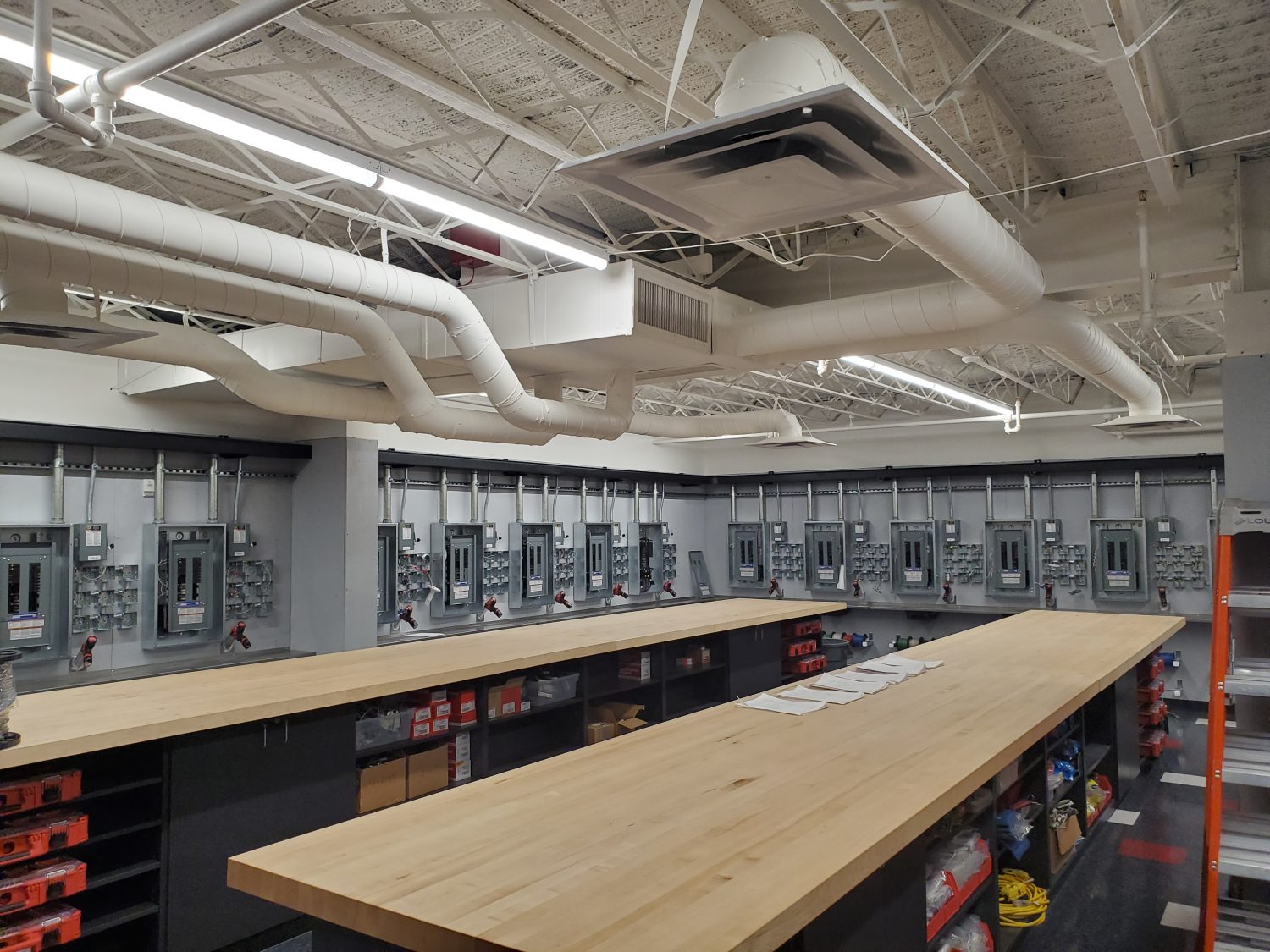 Electrical Trades Center Completes Renovation on BICSI and Wiring Method Lab
Another major renovation project has been completed at the Electrical Trades Center.
Work recently finished on the new BICSI and Wiring Methods lab in order to better prepare and reinforce the curriculum taught to apprentices.
This renovation work is part of a major upgrade to Central Ohio's state-of-the-art IBEW training facility, which is located in Columbus.
The new lab will provide a much-improved hand-on training environment for installer-technician apprentices, as they prepare to enter the Information and Communications Technology (ICT) field.
The IBEW, through the ETC, proudly offers apprentices and journeymen the opportunity to receive industry-leading BICSI certifications, which are globally recognized as the standard for professional ICT industry-related certifications.
As part of their apprenticeship, the ETC requires installer-technician apprentices to undergo BICSI training and become certified in this arena.
Inside wireman journeymen can also take BICSI certification courses as well.
Members will utilize this lab for a number of applications such as how to install copper, fiber optic and other structured cabling systems. They will also learn how to perform advanced testing and troubleshooting on these systems as well.
The work performed in this lab will help ensure apprentices and journeymen have employable skills and also keeps them up-to-date on the latest industry technology, tools and methods used in the ever-changing ICT field.
As the building boom in central Ohio continues for the foreseeable future, the demand for these highly skilled and highly trained journeymen will only increase.
They will be needed to construct datacenters, hospitals, office buildings, research and development centers, schools and other facilities requiring low-voltage cabling systems.
Through the JATC's investment in the new BISCSI and Wiring Method lab, apprentices and journeymen can receive industry-leading certifications, which in turn, will make them more employable to electrical contractors.
Click here to learn more about the different training programs offered by the ETC and the different requirements of each program.